Struggling to find the perfect read this summer? Or perhaps you've found yourself in a reading slump. No matter the cause, author and book enthusiast Walt Chantry has some picks for you to end your summer strong.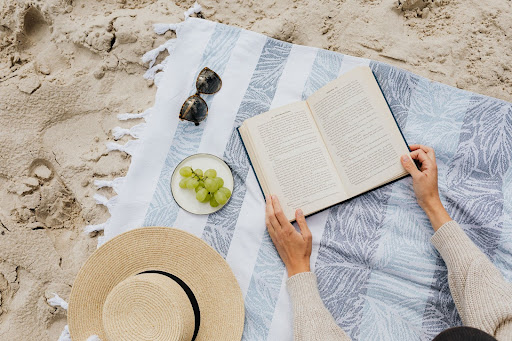 #1. Malibu Rising, by Taylor Jenkins Reid
Malibu Rising follows four siblings on their own paths of stardom, and the collision that ensues when they collectively throw a massive party during the summer of 1983. Don't forget to put your sunblock on before cracking this one open, because if you read it outside you might forget to put the book down and check the time!
#2. The Chosen and the Beautiful, by Nghi Vo
This pick is for the classic American literature fans out there. Specifically, for all The Great Gatsby lovers out there. Vo's novel takes the perspective of Jordan Baker, Nick Carroway's love interest- except Jurdan is a queer Vietnamese adoptee. There are other supernatural elements at play as well, making for a gripping tale from start to finish.
These two novels are making figurative waves in the literary world and are sure to make your summer beach trip one to remember. Let Walt know what you're reading this summer down below!
Related posts